About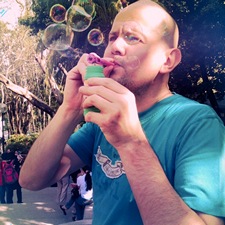 I'm Renaud Bompuis, an independent, software developer living in Hong Kong.
I've been attracted to computers since I was a kid, fascinated by something I couldn't name. To this day I still don't really know where that passion comes from.
There is the sense of power of mind over machine, or maybe more accurately the sense that the machine is an extension of our brain, a tool emergent from complexity, able to manipulate complexity.
There is the sheer awe of being able to re-create parts of the universe, of being able to listen to the stars or design life-saving drugs from those little machines that we all now take for granted.
There is the elation of seeing your own creations become alive. The need and compulsion to tinker and hack and find out how things work and how to transform them beyond their original purpose.
There is the sense of accomplishment at being able to bring your own creation to be useful to others.
There is beauty in code. It's a creative process that demands elegance of thought, knowledge and a capacity to represent ideas in concrete terms.
It's equally an immensely frustrating and rewarding activity.
I can be contacted at .